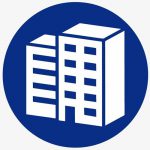 Registration services for Company, Partnership
Price : Please contact seller
Details
Partnership and Company Registration, Registration Services for Partnership and Company, Commercial, Vat, Social Security Partnership/Company Registration
Company Establishment Procedures (Please contact us):
1. Book the name
2. Register of the Memorandum of Association(The person who begins to apply for the memorandum of association, must be a person only)
3. Send meeting invitation letters to set up the company
4. Set up the company
5. Apply for a tax identification card of the company
6. Vat Registration
Evidence and details for the establishment of a Company Limited
1. Company Name
2. The registered capital and shareholders, the value of share for each shareholder.
3. 3 copies of house registration of company location
4. Objectives of the company
5. The number of directors, name of directors and the signature binding the company
6. Company Seal
7. A set of copy of house registration and identification card (front-back) of all 3 beginners and sign certified true copy. If authorized directors must prepare 4 sets.
8. For VAT registration, should prepare original house registration and original ID card of the authorized directors to be shown to the officer with a copy of the office location along with original house registration with a copy and proof of ownership of the building, photos of office and map of office location.
Please contract Khun Yupaporn, Tel : 0-86881-8051, 0-2225-9735
Want to order
Want to order