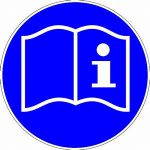 Changing Registration Services for Company, Partnership
Price : Please contact seller
Details
Registration of Changing
Example of procedures for amendments registration of the Memorandum of Association, Clause 1 (name) are as follows:
1. Directors of the company book the name of the corporation, see the regulations of booking a corporate name.
2. Arrange a shareholders' meeting to have a special resolution by sending notice for the shareholders' meeting via acknowledgement mail and advertise in the local newspaper at least one time before the meeting date not less than 14 days, and specify the agenda of the meeting about amendment of the company name and the company seal including amendment of the memorandum of association, clause 1. (name) to be amended completely. To count the period of time of the notice for the shareholders meeting, must start from the day after the date of sending notice by acknowledgement mail or the date of publication in Quotation Request Details Request the newspaper, which date is the last operation, will be the first day of the period of time. The meeting will be held on the day after the last day of that period of time.
3. In voting to amend the name and the company seal including amendment of the Memorandum of Association, Clause 1.(name) must be passed by a majority vote not less than three-fourths of the total votes of shareholders attending the meeting and have the right to vote.
4. Prepare a registration application for Amendment of Memorandum of Association, Clause 1 (Company name), the authorized directors who already registered as the applicant, will submit the registration to the Registrar
5. In case the company has registered the seal by specifying the company name in the seal, the company must register to change the seal in accordance with the new name. Specify the list of seal change in the same registration application as the company name amendment. Information required to register the memorandum of association Clause. 1 (name) and seal
1. Name of company that has amended
2. New company seal
Documents required for registration of the Memorandum of Association, Clause 1 (name) and seal:
1. Registration Application for a company limited (Form BOJ.1)
2. Registration Certificate for a company limited
3. List of additional amendments registration and / or special resolutions (Form BOJ.4)
4. Notification of the result for booking of the corporation name that has not expired
5. Memorandum of Association (Amendment)
6. Evidence of approval from relevant agencies (Used only in business that has Special control laws)
7. A copy of ID card of the director who signed on the registration application.
8. A Copy of proof of signature (if any)
9. Power of attorney (In case the registration applicant cannot apply on his own, he may authorize another person to act on his behalf by making a power of attorney.
Want to order
Want to order