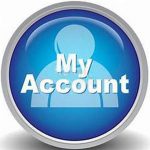 Accounting Services throughout Thailand
Price : Please contact seller
Details
Accounting Services, Accounting Services throughout Thailand
Accounting services and audit by experts with experiences in accounting for more than 10 years. Free inquiry services without charge, by using the software package, focus on accuracy, speed, and cost savings.
We have expertise in computerize accounting system, checking tax invoice, input/sell tax, providing accurate, fast services without problems with the Revenue Department later. It's more convenient than doing by yourself, at the price for SMEs, as well as consulting services, and tax planning by a professional team.
We have a variety of services to meet your requirements as follows:
Prepare accounting according to the Accounting Act and the Revenue Code.
Prepare accounting with online accounting software.
Provide audit services according to standards that set by the Federation of Accounting Professions.
Give advice and consultation on the establishment of company, limited partnership.
Prepare and file the form of withholding tax, file in monthly P.N.D.1, P.N.D.3, P.N.D.53, half year income tax return (P.N.D.51), and income tax return at the end of year (P.N.D.50).
Provide advice services on online accounting software suitable for business.
Prepare and file Financial Statements to the Ministry of Commerce (S.B.Ch.3).
Services for preparation and filing of VAT Return (P.P.30), pay specific business tax.
Prepare and file the social security contributions.
Prepare the input tax report and sell tax report.
Services for company dissolution registration, close financial statement, liquidation.
Want to order
Want to order